Plant Engineering Support

Kalsi Engineering Inc. has a team of seasoned engineers with experience at operating nuclear plants in the areas of engineering, operations and maintenance support. The team has plant engineering experience in components, systems, modifications, root-cause analysis, and implementation of Air Operated Valve (AOV) and Motor Operated Valve (MOV) programs. The team has a thorough component/system knowledge and an understanding of plant operations including operational experience by a former Senior Reactor Operator. Component experience includes AOVs, MOVs, check valves, solenoid operated valves, gas-hydraulic actuated valves, valve packing programs, heat exchangers, motors and turbines. The team has been heavily involved in maintenance support of testing, component setup and troubleshooting. Additionally, the team is complemented by engineers with experience in valve manufacturing, valve/actuator sizing, flow modeling and finite element analysis. The Kalsi Engineering team is available to support planned projects as well as the unplanned emergent issues that arise and require timely response.
Support Services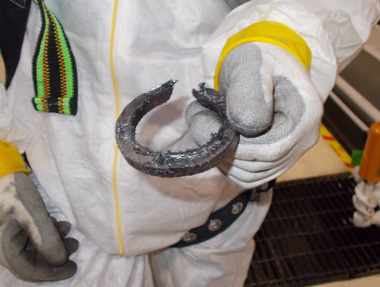 AOV/MOV program gap analyses for new regulatory/ASME Code requirements
AOV/MOV program development, including the process for tracking/trending of valve functional margin
System-level design basis review calculations
Component-level design basis calculations, including valve and actuator model development or revisions. Validated models are available for all common gate, globe, diaphragm, butterfly, ball, and plug valves, and associated actuators
AOV/MOV calculation creation, revision, and conversion support using EPRI MOV Performance Prediction Methodology (PPM), KVAP® and other software platforms
Check valve stability, wear, and fatigue evaluation using CVAP® software
Integrated system analysis to address thermal hydraulic system effects, control system impacts, and the resulting effects on plant operations
Laboratory testing, including valve flow loop and actuator output capability
Computational fluid dynamic analyses to more accurately quantify disc side loading or flow coefficients for globe valves, and flow and torque coefficients for quarter-turn valves
Detailed engineering services, including evaluation of options to minimize physical plant changes
Procedure review and revision, or development
Physical plant component testing, installation, and support services
Training services: Valves, AOVs, MOVs, check valves, ASME OM Code Appendix III & Appendix IV, KVAP software, CVAP software
Commercial Grade Dedication support for components

Contact us today to learn more about our support services.
Past Projects
ASME OM Code Appendix III & IV Gap Assessment
ASME OM Code Appendix III & IV Implementation Procedure Development
AOV/MOV Calculation Development in KVAP and EPRI PPM
Root-Cause Investigation:

Auxiliary Feedwater System Water Hammer and Vibration
Fluttering Problems in Large Butterfly Valves in Condenser Circulating Water System
Excessive Vibration and Failed Impeller Vane on Condenser Circulating Water Pump

Commercial Grade Dedication Support for Motor Operated Butterfly Valve and Chiller