Rotary Shaft Seal Literature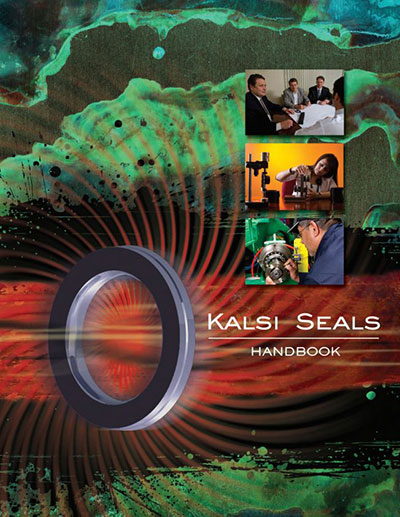 This handbook includes rotary seal implementation and troubleshooting guidelines, with a special emphasis on oilfield sealing applications. It is based on the collective wisdom of our senior staff members, who have many decades of experience in solving various seal implementation challenges. It is a valuable design manual for existing customers, and for individuals who are interested in using our rotary seals.
Contact us today if you have any questions about our Kalsi Seals Handbook™.
Rotary Seal Literature
Technical Papers


SPE/IADC 37627
This paper describes rotary seal innovations related to oilfield drilling and production equipment such as mud motors, rotary control devices, artificial lift pumps, rotary steerable tools, and high pressure swivels. Click here to order

OTC-31159-MS
This 2021 paper describes revolutionary rotary sealing technology related to oilfield drilling and production equipment such as hoseless RCDs. Click here to order
Literatura Sellos Rotatorios Kalsi

Este folleto presenta una visión general de los sellos Kalsi para ejes giratorio. Los sellos Kalsi se utilizan en motores de perforación, herramientas giratorias orientables, unión de articulación de alta presión y otros equipos en servicio abrasivos.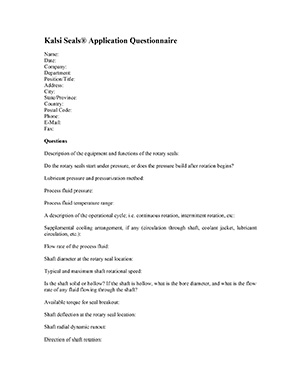 Utilize este impreso para solicitar asistencia en su aplicación.
Other Kalsi Engineering Literature

This 16-page brochure describes the background, capabilities, products and services of Kalsi Engineering.

JarPro is a general-purpose drillstring jarring analysis software program. It facilitates the proper selection and placement of oilfield jarring tools.
Disclaimer
USE THE LITERATURE ENTIRELY AT YOUR OWN RISK. THE LITERATURE IS PROVIDED "AS IS", "WITH ALL FAULTS". KALSI ENGINEERING MAKES NO WARRANTY, EXPRESS, OR IMPLIED REGARDING THE LITERATURE, INCLUDING BUT NOT LIMITED TO WARRANTIES OF MERCHANTABILITY, PERFORMANCE, AND FITNESS FOR A PARTICULAR USE OR PURPOSE. KALSI ENGINEERING (INCLUDING ITS AGENTS AND EMPLOYEES) ASSUMES NO LIABILITY WHATSOEVER FOR ANY LOSS OR DAMAGE OF ANY KIND OR NATURE THAT MAY RESULT FROM THE USE OF, REFERENCE TO OR RELIANCE ON THE LITERATURE, INCLUDING BUT NOT LIMITED TO CONSEQUENTIAL, SPECIAL (INCLUDING LOSS OF PROFIT), DIRECT, INDIRECT, INCIDENTAL OR SIMILAR DAMAGES, EVEN IF KALSI ENGINEERING HAS BEEN ADVISED OF THE POSSIBILITY OF SUCH DAMAGES.