NRC Inspections of Power Operated Valve Programs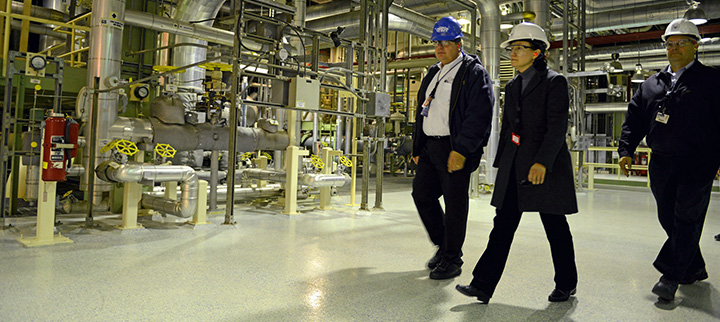 The Nuclear Regulatory Commission (NRC) is conducting detailed focused engineering inspections (FEIs) of power-operated valve programs at US nuclear plants as part of their Design Bases Assurance Inspection (DBAI) process. These inspections are rigorous and based on NRC Inspection Procedure 71111 Attachment 21N.02.
Dr. Kalsi, President and Founder, is an industry leader on valve programs, issues, troubleshooting, and regulatory interface with over 40 years of experience. Kalsi Engineering is author/principal investigator for over thirty EPRI publications on valve subjects, including the Performance Prediction Methodology (PPM) gate and butterfly valve model developers. Kalsi Engineering is actively involved in promoting technical leadership on valve issues with frequent MOV/AOV Users' Group presentations, ASME committee membership, BWROG VTRG project contractor, and other technical forums.
With offices in Sugar Land, TX and Charlotte, NC, the Kalsi staff offers over 220 years of combined experience supporting valve programs and issues at nuclear plants and includes staff members that are former fleet and plant AOV/MOV program leads.
Support Services
Kalsi Engineering (KEI)™ is uniquely staffed to support our client's for preparation and support during these FEIs. KEI offers the following services:
On-call or active team member support during actual NRC inspection

White paper preparation to provide technical support
Evaluation of overtorque, overthrust, or excessive operating cycles
Analytical tools for flow modeling and structural analysis (FEA, CFD, Fluid-Structure Interaction)
Consultation on past POV industry issues and test programs, including Kalsi Engineering knowledge base

Turn-Key Readiness Assessments with Scorecard Report: GL 89-10, GL 96-05, GL 95-07, RIS 2000-03, and ASME OM Code Appendix III and Appendix IV
Subject Matter Expert (SME) Member on Internal Assessments
MOV and AOV Margin Calculations (PPM, KVAP®, spreadsheets, and other industry calculation tools)
AOV Category 1 Calculation Vulnerability Reviews
AOV Category 2 Screening and Assessment Reviews
Appendix III and IV Gap Assessments
MOV and AOV Program Training Courses
Appendix III and IV Implementation Training Courses

Contact us today to learn more about our NRC inspections of power operated valve programs.