Custom Test Fixtures to Address Urgent Plant Needs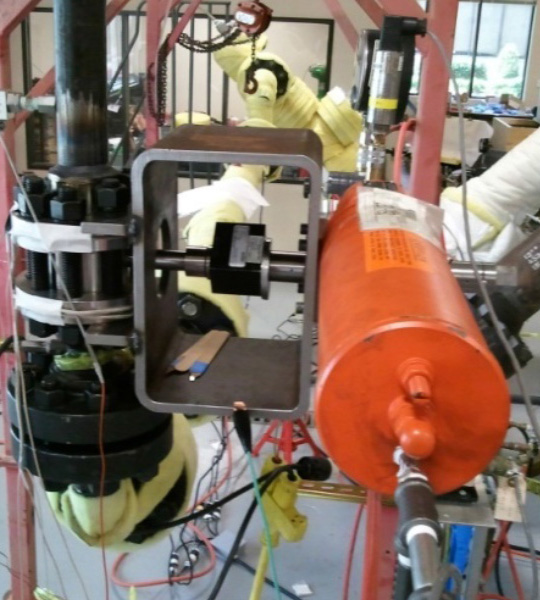 Kalsi Engineering demonstrated its dedication to its customers in the case of a project that required significant company resources to meet time critical testing needs of a US nuclear power plant. The plant experienced an apparent increase in the required torque to operate a ball valve that was installed in a critical safety related system. The subject valve was a 2-inch 1500# floating ball valve that was actuated with a scotch yoke actuator (Figure 1).
The subject valve performed a safety function and was used in the same system at three different units at the nuclear plant site. Because of the safety significances of the valve, the US NRC granted the plant only a small window to quantify the required torque and demonstrate that safe valve operation could be ensured; otherwise all three units would be required to shut down until the valve issue could be addressed.
In 12 days, Kalsi Engineering designed and manufactured a high-pressure flow loop capable of maintaining a flow rate of up to 200 GPM of hot water (200°F) at a tank pressure of 2,200 psi (Figure 2). The flow loop was used to test the subject valve, which allowed for the actual required torque to be measured for system conditions and piping configuration equivalent to the plant.
Kalsi Engineering's commitment to its customers provided the test data that was needed to confirm safe valve operation, which allowed the plant to remain operating and avoid an expensive/unscheduled shutdown.