Design & Testing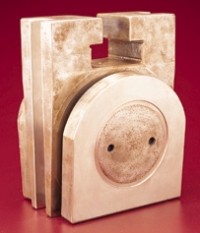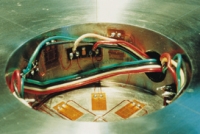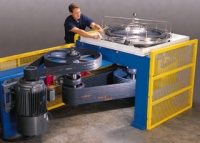 Mechanical Design
Kalsi Engineering has a proven track record in developing new designs and products from concept to full production. Our mechanical design team is supported by our comprehensive analysis and testing capabilities. Our engineers and designers have extensive experience in machining, welding, tooling, and other manufacturing processes used in the fabrication of a broad range of mechanical and structural equipment. We utilize state-of-the-art, computer-aided design software tools to support our design and development activities.
Our accomplishments are reflected by numerous improvements and patents related to valves, static and dynamic seals for demanding applications, downhole drilling tools, bearings, measurement-while-drilling equipment components, wellhead equipment, and unique thread geometries. We have formed world-class alliances to market our technology, and several of our patented products are licensed to multi-national companies for manufacturing and worldwide marketing.
Design & Product Development Capabilities
Conceptual and detail design of mechanical/structural equipment
Detailed manufacturing drawings
Prototype design and fabrication
Product testing and evaluation
Development of proprietary/patentable products
Design of specialized test fixtures
Design Examples
High pressure, high speed washpipe assembly design for drilling and coring swivels
Design and development of a new generation of automated welding machines for hard surface overlays on large surfaces
Design of space station mock-up hardware used for astronaut training in NASA's Neutral Buoyancy Laboratory
Sealed bearing assemblies for downhole drilling motors and rotary steerable tools
An improved wedge gate valve design for critical nuclear power plant applications
A nonlocking lubricated tapered plug valve design suitable for operation under sharp hydraulic transients
Design of turbine impellers for downhole power generators to provide the desired speed, torque, and erosion life characteristics
Design of unique elastomeric thrust bearings to carry high thrust loads in an abrasive environment
Development of a high-accuracy test stand for qualifying electric motor-powered gear actuators for valves
Mechanical & Flow Testing Capabilities
Structural integrity, fatigue life, and performance qualification testing
Strain gage testing
Flow loop testing per ANSI/ISA standards
Shock, vibration, impact, and seismic testing
Friction, wear, lubrication, and galling testing
High pressure, elevated temperature testing
Scale model testing
Unique test fixtures to simulate performance of complex systems
On-site support for field testing
Our mechanical testing laboratory is located in the Houston, Texas metropolitan area.  It is routinely used to evaluate performance characteristics, life and degradation of mechanical/structural equipment, hydraulic/rotating machinery, pressure vessels, and piping components. The laboratory is equipped with several digital data acquisition systems and instruments for pressure, flow, shock, vibration, temperature, and strain measurements. To meet our clients' needs, we also provide on-site support to perform instrumented tests in the field when required.
Testing Examples
Field measurement of transient dynamic stresses, accelerations, and impact energy in casing connectors under hammer driving loads
Bending moment, axial load, and torsional load tests on pipe, connectors, flanges, and valves to determine structural, sealing, and operational limits
Evaluation of various dynamic seals, such as mechanical face seals, elastomeric lip seals, plastic seals, and proprietary design seals, to determine operational limits
Flow tests to determine Cv, choking, and cavitation characteristics of valves of different designs and manufacturers
High pressure, high temperature tests to qualify components for the oilfield downhole environment
Seismic qualification of valve and actuator assemblies, downhole tools, and electromechanical equipment to meet client specifications or IEEE Standards