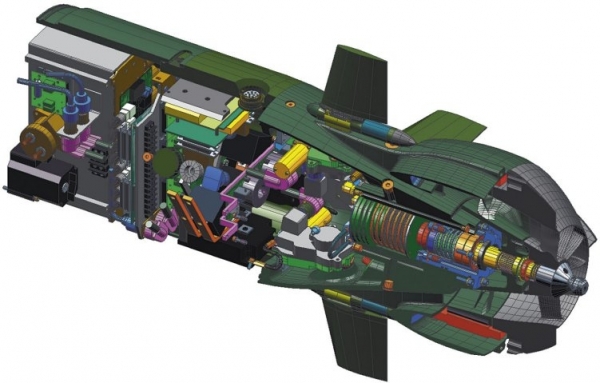 Underwater Vehicle Seals
Underwater Vehicle Seals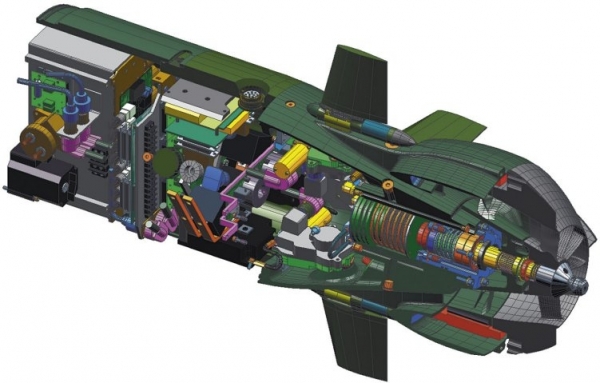 Kalsi Seals are used in a number of underwater vehicles, including the US Naval Undersea Warfare Center NUWC LIGHT lightweight torpedo prototype pictured here. Kalsi Engineering provides the rotary shaft seal that is used to protect the propulsor bearings from saltwater exposure. Kalsi Engineering also participated in the design of the pressure-compensated sealed bearing assembly that guides the rotating propulsor.
In the initial test program, the same Kalsi Seal was used in 40 successful runs at the NUWC Newport range. When finally disassembled, the bearing oil was still clean, and the seal and mating rotor surface had an unworn appearance. For additional information on the NUWC LIGHT project, see Jane's International Defense Review magazine, Volume 40, September 2007. Kalsi Seals are also used in commercial underwater vehicles and underwater dredge pumps. A low breakout friction treatment is available for applications where minimal breakout torque is required.
For additional information about underwater seals, contact Kalsi Engineering. See our shaft seal catalog for available sizes.