Dr. Kalsi's Rotary Shaft Seal Research as a Graduate Student
Kalsi Engineering was founded by M. S. Kalsi, Ph.D. ("Kalsi") in 1978. Prior to that, he pursued his graduate studies at the University of Houston while working full time as a mechanical engineer. His experiences as a working engineer is what motivated him to enroll in advanced engineering classes, and ultimately, to pursue a Ph. D.
One of the first courses he took at the University of Houston was titled, "The Mechanics of Friction, Wear, and Lubrication." It was taught by Professor Gabriel Fazekas, who had a long and successful career in industry, including stints as the Chief Engineer at several large corporations, before joining the University of Houston Mechanical Engineering Department faculty. This extensive industrial background helped to make Fazekas an outstanding educator.
Fazekas taught with a passion inspired by experience and conviction. He emphasized that friction, wear, and lubrication were such large unknowns in many types of industrial equipment, and taught that an improved understanding of these factors was a key to better reliability, longevity, and predictability. The course inspired the students to consider complex phenomena and taught them how to model such phenomena using simple, but technically rigorous approaches.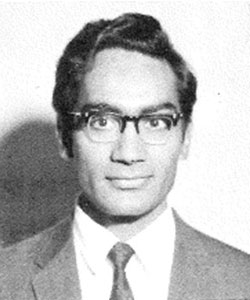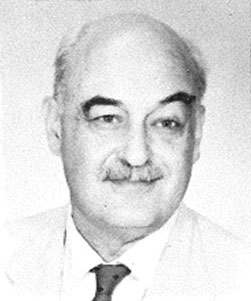 Selection of A Thesis Topic
When Kalsi was looking for a thesis topic, Professor Fazekas told him about a slanted O-ring concept for a rotary shaft seal. The purpose of the slant was to cause the O-ring to become hydrodynamically lubricated when the mating shaft was rotated, forcing a film of lubricant into the dynamic interface. The concept immediately appealed to Kalsi because it seemed to make good intuitive sense. Professor Fazekas then informed Kalsi that he had tested the concept back in 1957, and it didn't work.
Fazekas had always considered his experiences with slanted O-ring testing to be an unfinished chapter in his professional life. He believed that success could ultimately be achieved if the interfacial film thickness could be predicted by an analytical model that included all relevant design parameters.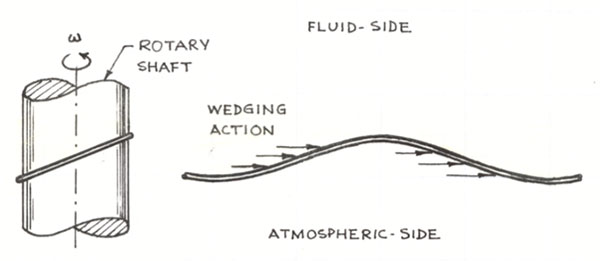 Kalsi's Master's Degree Thesis
Kalsi took Professor Fazekas's advice, and selected O-ring film thickness analysis as his master's thesis topic. A key part of the research was the development of a one-dimensional elasto-hydrodynamic model to predict the performance of slanted O-rings. Even though testing wasn't part of the thesis requirement, the slanted O-ring topic intrigued him, so he decided to design and manufacture an instrumented test fixture and perform rotary testing. This testing, which was included as part of the thesis, confirmed the analytical work he had performed.
Kalsi tested one O-ring in a circular groove, and another in a slanted groove that was designed in accordance with his analytical predictions. The performance difference between the two designs was dramatic, as shown by the photos included below. The O-ring in the circular groove was severely damaged, while the O-ring in the slanted groove was undamaged. By selecting appropriate design parameters, stable hydrodynamic performance was achieved with the slanted O-ring, even at higher pressures and speeds. From this graduate work, Kalsi learned the importance of rigorous analysis, and confirmation by testing.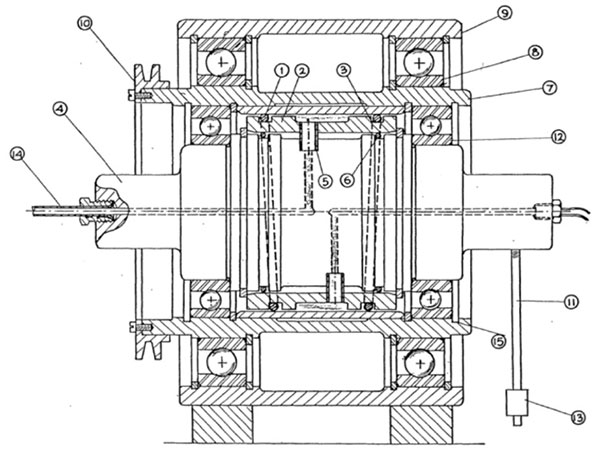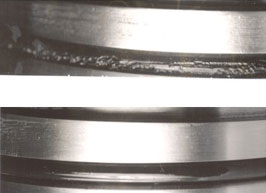 Kalsi's Ph.D. Dissertation
More intensive research was completed as part of Kalsi's Ph.D. dissertation. This research included the study of the Interfacial lubrication of eccentrically and concentrically mounted face-type O-rings running against a glass rotor. An optical interference technique allowed direct observation and measurement of interfacial film thickness. As a product of this research, non-dimensional equations were developed to predict minimum film thickness, coefficient of friction, and hydrodynamic pumping-related leakage of O-rings that are skewed with respect to the direction of rotation.
This research provided much greater insight into hydrodynamic seal lubrication, demonstrating that with appropriate design parameters, skewed O-rings operate with a predictable hydrodynamic lubrication mechanism, generating enough film thickness to dramatically reduce dynamic friction and wear.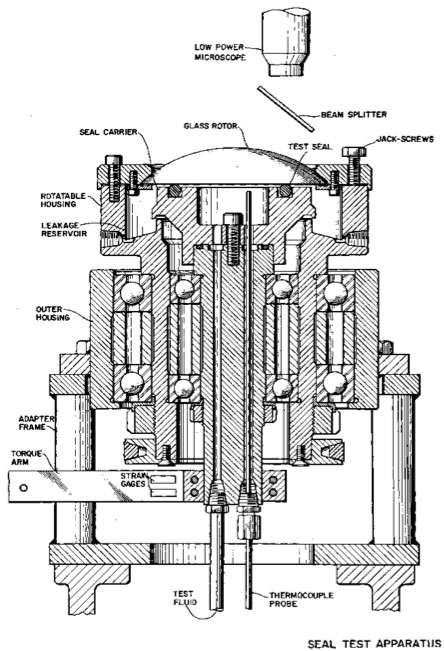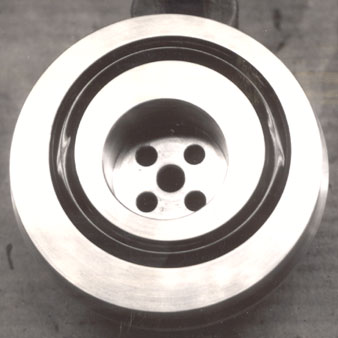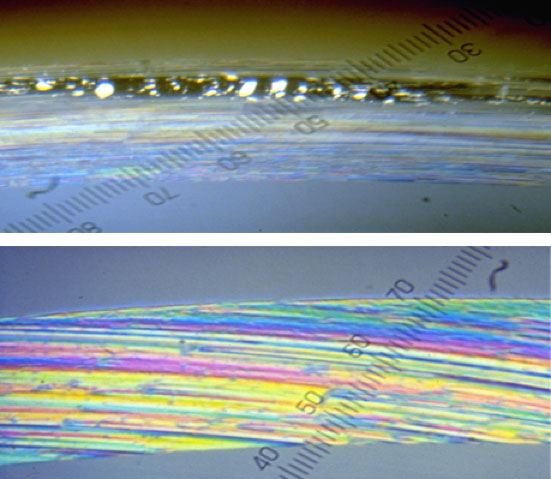 Kalsi Forms a Company Dedicated to Consulting Engineering and Rotary Shaft Seal Research
In consideration of Kalsi's groundbreaking research at the University of Houston, Fazekas challenged him to use the new insights to create a commercial seal product line. In 1978, three years after completing his Ph.D. Kalsi formed his own mechanical engineering firm, Kalsi Engineering. Part of the company was dedicated to performing consulting engineering services, and part was dedicated to performing research in the field of high performance rotary shaft seals. Through this research, Kalsi was able to develop polymeric seals with the wide dynamic lips that are necessary to sucessfully sealing high differential pressure and excluding environmental abrasives. The use of hydrodynamic interfacial lubrication was one of the keys to the technological advances that have been achieved. Continuing research over the ensuing decades, including testing and advancements in EHD film thickness preduction, has led to a number of additional improvements, and a diverse rotary shaft seal product line.
The guidance and inspiration that Professor Fazekas provided has had a lasting influence on Kalsi, and Kalsi Engineering. Throughout the years, Kalsi has maintained close contact with the engineering staff at the University of Houston, serving on the Leadership and Industrial Advisory boards, contributing to scholarships, funding research, and establishing an endowed professorship in honor of Professor Fazekas in 2014.