A Brief Biography of Dr. Kalsi, Founder of Kalsi Engineering
Escape from Quetta
Dr. M. S. Kalsi, the founder and President of Kalsi Engineering, is known to most as "Kalsi". He was born in Quetta, India, which is now part of Pakistan. His father was a civil engineer and architect who was recognized for designing important, architecturally significant buildings.
When Kalsi was two years old, his family narrowly escaped Quetta with their lives during the 1947 Partition of India. They were warned in the middle of the night by one of his father's construction supervisors, who urged them to depart immediately. They did so, leaving everything behind but the family car. The family witnessed much violence, death, and destruction during their harrowing escape from Quetta. The secret to their survival was their father, who pushed the accelerator and plowed on through, not stopping for anything.
They moved to New Delhi as refugees, and lived in refugee quarters that consisted of two rooms. When his father was able to reestablish his business, he built the house where two of Kalsi's sisters still live. There Kalsi grew up, as the third from the youngest of 11 children, in what he fondly recalls as a fun and loving family. For sentimental reasons, his father never sold the Hillman automobile that brought the family safely out of Quetta. Instead, he kept it on the premises throughout most of his long life. Ultimately, after turning down various offers for the car, he gave it to the son of a friend who had also emigrated from Quetta. The son restored the car, and gave him a ride.
During his youth, Kalsi spent his free time sketching and painting. His paintings were mostly oils, copying French Impressionist paintings and landscapes from magazines. Sometimes he painted his own creations. His sketches were anything from portraits to romantic life study settings. In the summer afternoons when his parents were napping, he would sneak out with his next older brother to drive the family's Hillman. Sometimes very, very early in the morning, he and his brother would even sneak out and drive the neighbor's motorcycle!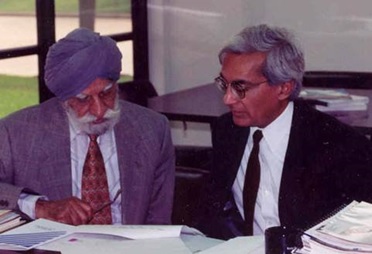 Graduation, and Emigration to America
Kalsi received his undergraduate degree in mechanical engineering at the Punjab Engineering College in Chandigarh, India in 1967. Within three months of graduation, he immigrated to the United States with one of his classmates. As they worked toward their Master's degrees at the University of Houston, they roomed together with two other recent Indian immigrants. They took turns cooking, cleaning the apartment, and doing all the other housekeeping duties, and are still friends to this day. Kalsi also continues to meet regularly with classmates from Punjab Engineering College who live in different parts of the United States. In 2017, he attended the 50-year reunion of the Punjab Engineering College class of 1967. It was held in Chandigarh, and over thirty former classmates attended.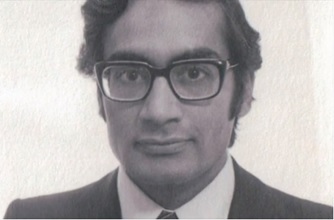 Interception and Marriage
While working toward his Master's Degree, Kalsi spotted the person who would become his future wife — Ise. She was from Germany, working toward a Master's Degree in Philosophy, and the mother of two children. Ise and Kalsi were both enroute to a meeting of the International Student Organization. She was crossing the campus to set up a German food booth, and he was on his way to set up an Indian food booth. Spying Ise, he stepped up his pace so that he could intersect her path at the right moment to attempt a conversation. The tactic worked. They have been married since 1969, raised three children, and founded a successful business together. Ise earned her Ph.D., and served as a Professor at Texas State University, in San Marcos.
Occasionally while they were attending the university together, the International Student Organization would offer complementary tickets to the Houston Symphony, on a first come, first served basis. Kalsi would check on availability, and he and Ise would sometimes go to the symphony on a date. This was the beginning of their life-long love of, and support for, the Houston Symphony. Ise, whose favorite composer is Bach, has been attending the Carmel Bach Festival since first learning about it 1985, and is a long-time supporter of the festival organization. Kalsi has been attending since 1991, schedule permitting, and especially enjoys the scenic walks they take together.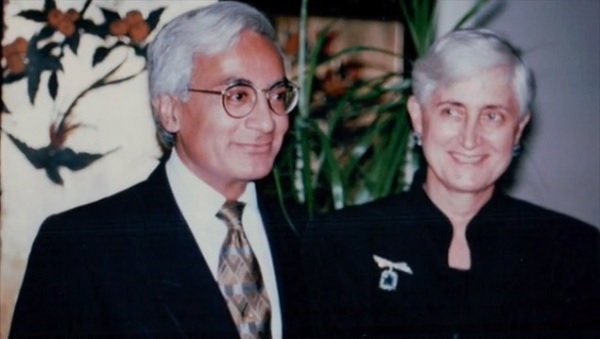 Introduction to Friction, Wear, and Lubrication
Kalsi's first course at the University of Houston was titled, "The Mechanics of Friction, Wear, and Lubrication". It was taught by a Swiss-educated Hungarian professor who had a long and distinguished industrial career prior to teaching: Gabriel Fazekas. Professor Fazekas lectured passionately about how an improved understanding of friction, wear, and lubrication could lead to improved equipment longevity and predictability. This inspired Kalsi to want to learn more about complex phenomena. Eventually, when Kalsi needed a topic for his thesis, Fazekas described a slanted O-ring rotary seal experiment he had tried in 1957 that didn't work as out as planned. The slant of the O-ring was supposed to force a film of lubricant into the dynamic interface during shaft rotation, but didn't. To Fazekas, the unexpectedly-poor test results always felt like unfinished business. He challenged Kalsi to analyze the factors that control interfacial lubrication, to see if advanced analytical work could be used to identify a success path to stable hydrodynamic performance. This Kalsi did, and went on to confirm the analytical predictions with comparative rotary testing, even though testing-based confirmation was not a thesis requirement. From this experience, Kalsi learned the value of analysis verified through testing, and learned that it is possible to achieve hydrodynamic lubrication of relatively wide sealing interfaces.
After completing his master's degree in 1970, Kalsi was hired by a major Houston-area valve manufacturing company, where he was promoted to the position of Manager of Research & Development. His experiences as a full-time engineer motivated him to take advanced engineering courses, and eventually led him to pursue a PH.D., even though he was working a full-time job. He elected to perform additional hydrodynamic lubrication research as his dissertation. Professor Gabriel Fazekas and Professor Patrick Hedgecox served as his co-advisors. This pioneering graduate work extended Kalsi's understanding of hydrodynamic lubrication, achieving direct observation and measurement of interfacial lubricant film thickness. This in turn allowed Kalsi to develop equations to predict film thickness, friction and leakage of slanted seals. At this point, Kalsi knew that the interfacial lubrication of such seals was predictable, and dynamic friction could be dramatically reduced by selecting proper design parameters. With this break-through in understanding, Fazekas challenged the young, newly minted Ph.D., Kalsi, to discover a way apply the newly gained insights to develop an improved commercial rotary shaft seal product line someday. The year was 1975.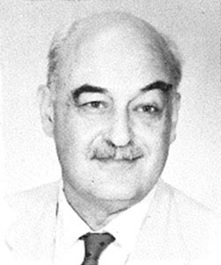 The Founding and Early Years of Kalsi Engineering
Kalsi became a United States Citizen in 1976. In 1978, he resigned from the valve company and founded Kalsi Engineering, Inc. The goal of the new company was to provide mechanical engineering consulting services related to the design, analysis, testing of mechanical equipment — with an emphasis on valve manufacturers and drilling technology companies. He has always maintained very close relationships with his earliest customers and their families.
The first office of Kalsi Engineering was a very small guest bedroom in their residence. It had a window looking onto the front yard, and bizarre orange 1970's-style flat weave carpet. In 1979, the company grew to three employees, and moved into rented office space on Highway 6, near Memorial Drive. Two of these employees were former associates from the valve industry. Because of his voracious reading of technical and business literature, Kalsi became aware of the need for improved oilfield rotary seals — particularly in terms of pressure capacity.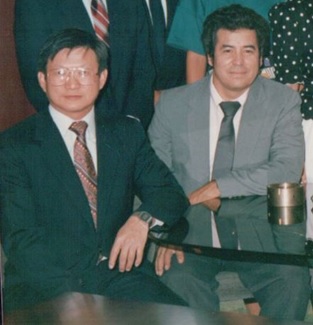 How the First Rotary Seal Product was developed
At this location, Kalsi Engineering grew to six employees. Most of these employees remained with the company throughout their careers, and two of them eventually rose to the rank of Vice President. In addition to the rented office space, the company rented a nearby storefront that became their first rotary seal testing lab. This is where the initial high pressure seal design originated. A preliminary series of tests confirmed the practicality of achieving hydrodynamic lubrication with high pressure rotary seals. We knew we were on to something when one of Kalsi's seal designs achieved 250 hours of operation in 1981, with a pressure of 1,500 psi and a surface speed of 366 to 523 ft/minute. Subsequent testing led to an additional innovation that allowed the seals to be exposed to contaminated environments, such as oilfield drilling mud. The result was the company's first rotary seal product, which augmented our consulting-related income, and provided a degree of diversification that provided stability to the company.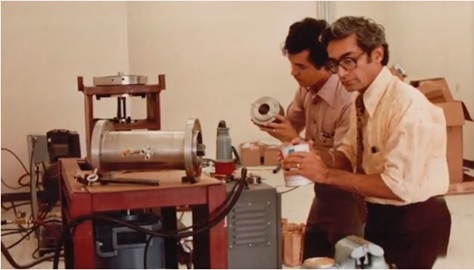 Building Our Own Facilities
In 1984, with his father's advice and counsel, Kalsi erected a new company facility in Sugar Land, Texas, which is part of the Houston metropolitan area. This new facility included a large testing laboratory, a main-frame computer room, individual offices, a conference room, a lobby, and a lunchroom. There was also room for future expansion, and occasionally part of the lab served double duty as a ping pong recreation room. Over the years, more and more of the resources were dedicated to continuing research and development of the rotary shaft seal product line. This led to the design of other proprietary Kalsi-brand rotary shaft seals that successfully meet the demands of various harsh operating conditions.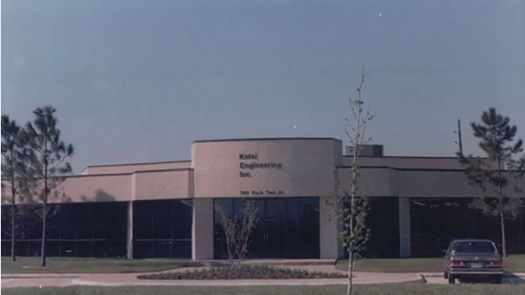 Valve Consulting
Around the same time as the move to the Sugar Land facility, Dr. Kalsi and his colleagues began doing consulting work for nuclear power plants, performing root cause analysis, mechanical testing, and program support of valve failure and improving reliability of valves and other mechanical equipment in critical safety-related applications. Kalsi Engineering provides services to all U.S. nuclear power plants, as well as many international plants. Over 120 nuclear plants worldwide use Kalsi Engineering's KVAP® software to predict performance and improve reliability. Many of these same plants also use Kalsi Engineering's CVAP® software to determine wear and fatigue life of check valves, and use LiFE® software to determine the fatigue life of motor actuators.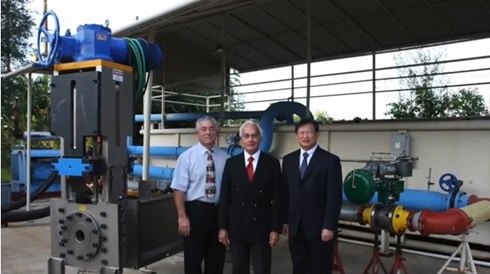 Facility Expansion
The facilities were expanded in 1993, just in time to celebrate the fifteenth anniversary of the company. Office space and laboratory area were doubled. A second expansion occurred in 2008, just in time to celebrate the 30th anniversary, more than doubling the space again, and providing an additional mechanical testing lab with an indoor flow loop. Anticipating future expansion needs, Kalsi purchased land adjacent to the current property in 2016, giving the company plenty of space to continue to grow. As we do, one thing will remain constant: our longstanding commitment to invest in continuing shaft seal research.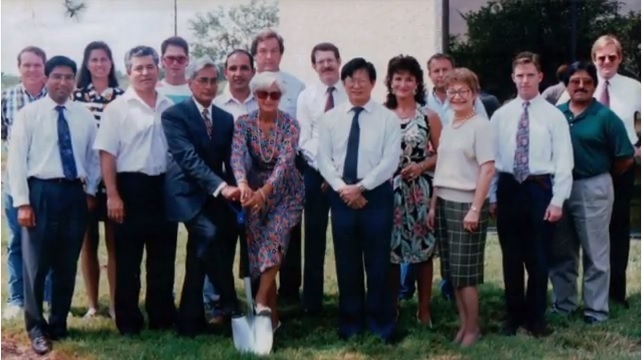 Continuing Involvement
Dr. Kalsi continues to be very actively involved in the day-to-day workings of the company. He travels around the globe to meet with customers, doing his part to help to maintain the good customer relations we enjoy. Dr. Kalsi also maintains a close working relationship with the faculty at the Cullen College of Engineering at the University of Houston, and served as the Chairman of the Industrial Advisory Board of the Mechanical Engineering Department for many years. Several of the company's engineers and brightest talent have come from the Cullen College. When he reflects on his long and successful career, Kalsi is wont to express his gratitude to the United States for its unparalleled opportunities, and his gratitude to Professor Fazekas and the University of Houston for their profound influence on his life and professional trajectory. In recognition of this influence, in 2014 the Kalsi's established an endowed professorship at the University of Houston in honor of Professor Fazekas.
Contact us today to learn more about Dr. Kalsi.