High Pressure Washpipe Packing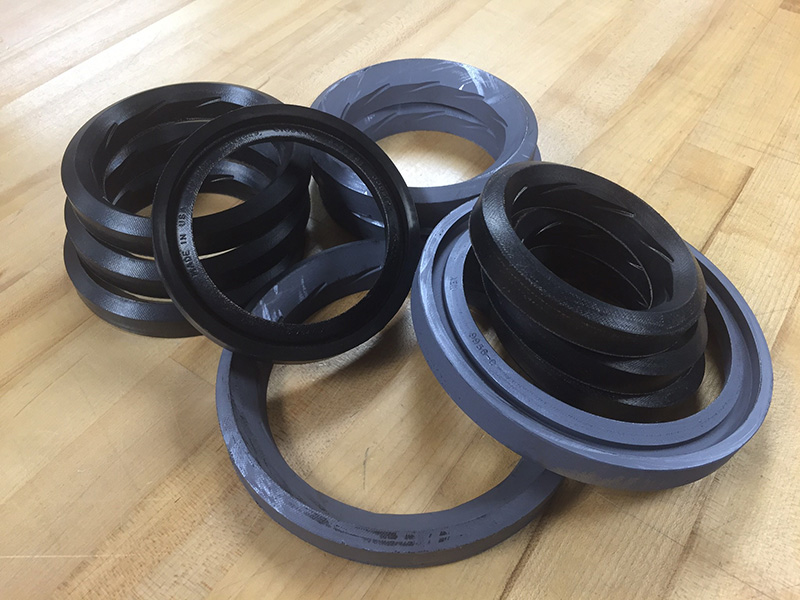 Kalsi Engineering's high pressure washpipe packing rings incorporate patented grease inlets on the lubricant side of the seal. These patented grease inlets distribute grease to critical portions of the dynamic sealing interface during rotation thereby increasing packing life in higher pressure, higher speed applications. Instead of the dry rubbing on the washpipe like conventional washpipe packings, Kalsi high pressure washpipe packing rings remain lubricated during rotation. The Kalsi washpipe packing is interchangeable with conventional oilfield washpipe packing, and use the same fabric reinforced elastomer construction.
A table of available sizes can be found on our website. New sizes can be furnished upon request.
Chapter C18 of the Kalsi Seal Handbook™ provides additional details of the high pressure washpipe packing rings and implementation guidelines. The most current testing and performance results can be obtained by contacting our helpful Kalsi Seals engineering team.