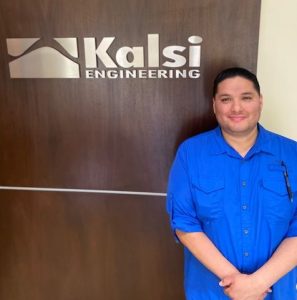 Benigno (Benny) Esquivel joined the Kalsi Engineering Seals Production Team at our Sugar Land, Texas facility in February 2022. He is one of four technicians who performs inspections, fulfills customer orders, and helps maintain the inventory of our patented Kalsi-brand rotary seal line. These are critical responsibilities that ensure the needs of our customers are fulfilled and our rotary seals meet our rigorous quality control procedures, including our certified ISO 9001:2015 Quality Management System.
Benny was born in Houston, but raised in Sugar Land where he attended Kempner H.S. He began his professional life in the medical field starting as a medical assistant and then becoming a phlebotomist. His final position in this field was as Patient Service Liaison. After leaving the medical field, Benny worked for a geotechnical testing equipment manufacturer where he assembled automated loading, shear, and flow pump systems.
Benny and his wife of 12 years have three dogs. He likes smoking meats, barbecuing, and fishing.
Kalsi Engineering is pleased to welcome Benny to the Kalsi Engineering team. Please feel free to stop by and say hello to Benny the next time you visit our rotary seal Production Department!